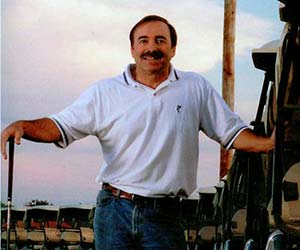 Joe Salemi wanted to build a golf course.
Well, lots of people want to build a golf course, but few of them are trained architects. Salemi was one of those folks, so he started by reading books — so many books — by the modern marvels and the classic leaders and the legends. Then he hunted for land, because while he owned and operated plenty of businesses, his plots were scattered. He handed over car keys to a realtor with instructions to call whenever interesting properties popped up. Then he talked with his old friends at the local bank, because, sure, he had lots of money, just not So, you want to build a golf course kind of money. Those friends had loaned him money before for car washes and storage facilities. Of course they would loan him money for a golf course. Right?
Day after week after month after year, Salemi continued to read and hunt and count his pennies. And he dreamed.
— by Matt LaWell, Golf Course Industry

[Sign up now for the BOULDER'S REVENGE 3-MAN SCRAMBLE on Sat, Oct 17!]