It's time to prep your bag for the 2021 golf season! That always means a fresh batch of balls and gloves.
One of our primary 2021 site sponsors, Windmill Golf Center in Macedonia wants to help out every golfer in Northern Ohio by offering two fantastic deals on the ball and glove brands players want:
Stock Up on the #1 Glove in Golf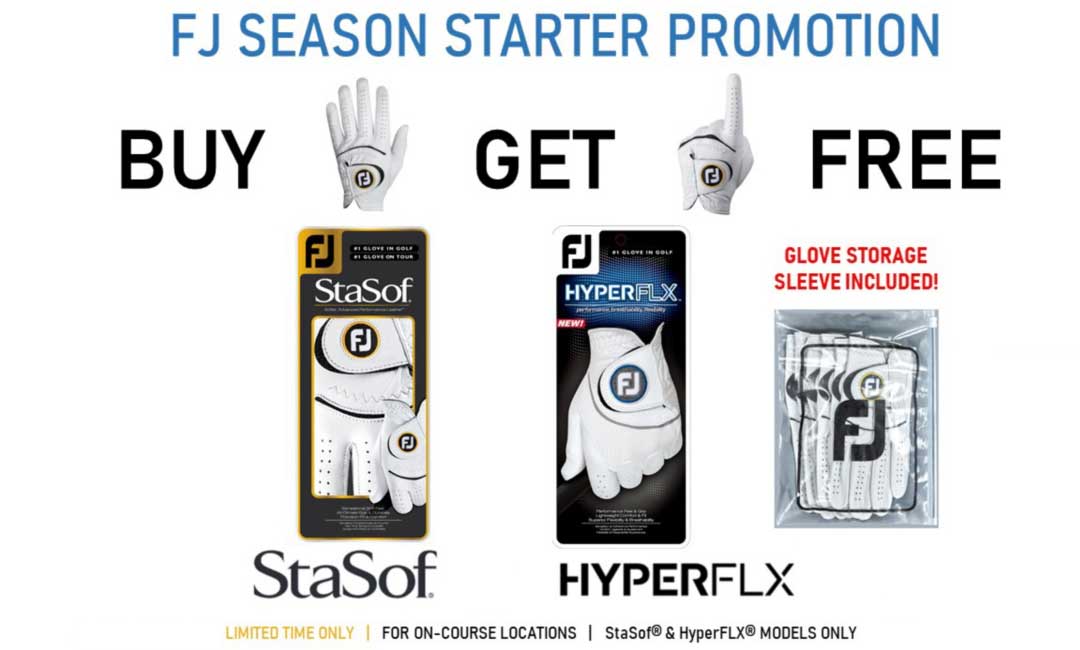 From now until March 31st, Windmill Golf Center is offering an incredible value on FootJoy StaSof and the all new HyperFLX gloves: buy 5 gloves and get the 6th glove FREE through the FJ Season Starter Program!
Even better, you don't need to get into your car to place this order — just do it online! Gloves will arrive in 2-4 weeks, before the season gets rolling.
Each order placed must be for 6 gloves (a quantity of 1 equals 6 gloves), and all 6 gloves must be the same size. Simply select which style and size you would like, add it to your cart, and submit your order.
Use the link below with password fjpromo (all lower case). Order now, offer expires March 31st!:
Personalized Golf Balls: Buy 3 Get 1 FREE!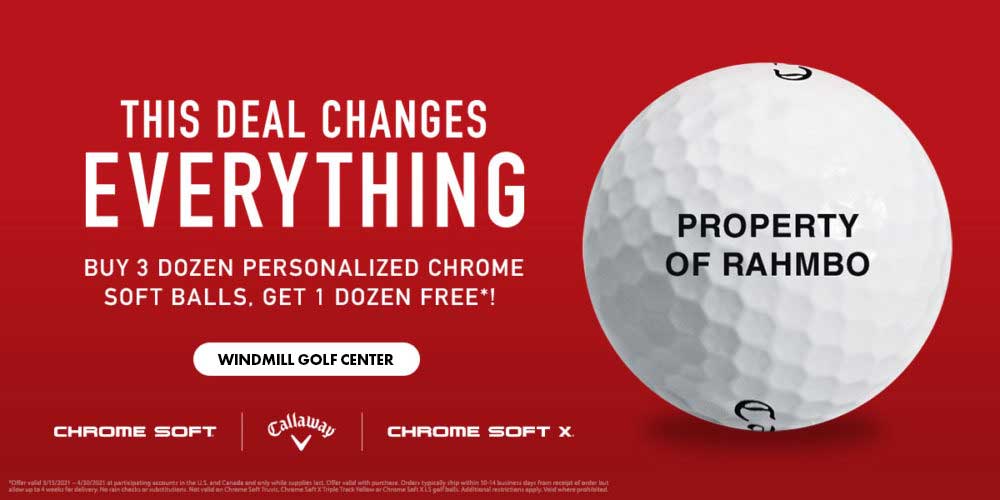 You're going to buy golf balls. Can't play without them. So get PERSONALIZED golf balls with your name or company printed right on the side — at a price that's equal to or better than buying them off the shelf! This deal gives you the perfect season-starting number of golf balls, too: buy 3 dozen, get 1 dozen free!
All of the top brands are included in this offer: Titleist, Bridgestone, Callaway, TaylorMade!
From now until the end of March, stop in to the pro shop at Windmill Golf Center on Route 82 in Macedonia. They'll take your order for personalized golf balls. Then after printing, the balls will ship right to your door!
Once you get them, the test begins: can you make it the entire season on four dozen golf balls?
BOOK A FITTING ONLINE
New for 2021, Windmill Golf Center is now set up for online booking of club fitting appointments. LEARN MORE >