Northeast Ohio Players Take Top 4 Places
Tom Laubacher of Aurora finished at even par 140 to win the 2020 Ohio Senior Amateur Championship at Toledo Country Club on June 24-25.
Laubacher won the Ohio Golf Association state event for players ages 55+ by a single shot, besting Painesville's Tom Jereb who made a strong run at the title with a final round 69 after opening with 72.
Solon's Monty Guest was tied for the lead after a 1-under par first round, but slipped back to finish in third place with a 74 on Thursday.
Mark Borlin of Solon matched Jereb's 69 on Thursday to jump up into a four-way tie for fourth place after a first round 75.
In the Super Senior Division for players over the age of 65, Michael Kennedy of Holland, Ohio took the top spot, shooting an 8-over par score of 148.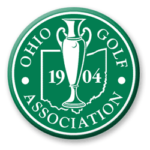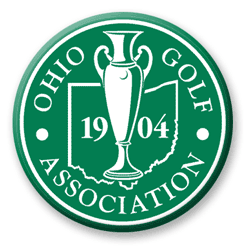 FINAL RESULTS:
Ohio Golf Association
2020 Ohio Senior Amateur Championship
Toledo Country Club – Par 70
June 24 – 25, 2020

1 Tom Laubacher, Aurora, OH 69 – 71 = 140 $660.00
2 Tom Jereb, Painesville, OH 72 – 69 = 141 $330.00
3 Monty Guest, Solon, OH 69 – 74 = 143 $290.00
T4 Mark Borlin, Solon, OH 75 – 69 = 144 $215.00
T4 TJ Brudzinski, Columbus, OH 74 – 70 = 144 $215.00
T4 Ken Kinkopf, Dublin, OH 72 – 72 = 144 $215.00
T4 BJ Claus, Toledo, OH 71 – 73 = 144 $215.00
8 Robert Funk, East Liverpool, OH 75 – 71 = 146 $140.00
T9 Alan Fadel, Perrysburg, OH 74 – 74 = 148 $110.00
T9 Nick Lambos, Canton, OH 72 – 76 = 148 $110.00
T9 John Burchfield, Sylvania, OH 72 – 76 = 148 $110.00
12 Mark Guadagni, Hudson, OH 74 – 75 = 149 $80.00
T13 Mark Mickley, Howard, OH 76 – 74 = 150 $36.67
T13 Terry Wamack, Columbus, OH 75 – 75 = 150 $36.67
T13 Mike Cassell, Hudson, OH 72 – 78 = 150 $36.67
T16 Larry Lahnan, Aurora, OH 75 – 76 = 151
T16 Jeffrey Knox, Brecksville, OH 75 – 76 = 151
T18 Ron Eubel, Dayton, OH 80 – 72 = 152
T18 Craig Stephens, Dublin, OH 75 – 77 = 152
T18 Rick Harmon, Winchester, OH 75 – 77 = 152
T18 Michael Kelley, Westerville, OH 73 – 79 = 152
T22 William Leboeuf, Oakwood, OH 80 – 73 = 153
T22 Derek Gustafson, Cincinnati, OH 78 – 75 = 153
T22 Jeff Semple, Canton, OH 75 – 78 = 153
T22 Jim Durr, Silver Lake, OH 73 – 80 = 153
T26 Curt Cranmer, Waynesville, OH 76 – 78 = 154
T26 Jeff Harper, Coolville, OH 75 – 79 = 154
T26 Vin Cahill, Lewis Center, OH 75 – 79 = 154
T29 Bryn Irvine, Bay Village, OH 80 – 75 = 155
T29 Roger Tolley, Willard, OH 76 – 79 = 155
T31 Dave Lockard, Cincinnati, OH 76 – 80 = 156
T31 Doug Lockwood, Powell, OH 75 – 81 = 156
T33 Tom Baugh, Akron, OH 83 – 75 = 158
T33 Colm O'Driscoll, Pickerington, OH 82 – 76 = 158
T35 Dan DeVore, Cincinnati, OH 84 – 75 = 159
T35 Rodney Bordman, Norwalk, OH 81 – 78 = 159
37 Joe Denk, Fairview Park, OH 78 – 82 = 160
38 Jim Stevning, Lewis Center, OH 82 – 79 = 161
T39 Jerry Haywood, Hudson, OH 80 – 82 = 162
T39 Roger Johnson, Dayton, OH 79 – 83 = 162
41 David Belden, Port Clinton, OH 85 – 78 = 163
42 Todd Larson, Columbus, OH 81 – 84 = 165
T43 Dan Sullivan, Dublin, OH 84 – 82 = 166
T43 Dan Malloy, Avon, OH 80 – 86 = 166
45 George Papas, Hinckley, OH 87 – 89 = 176
46 David DeVault, Kirtland, OH 89 – 88 = 177
WD James Huggins, Marietta, OH 78 – WD
WD Tim Windau, Lima, OH 81 – WD
WD Mark Thomas, Massillon, OH 83 – WD
WD Tim Hickman, Columbus, OH 85 – WD
WD Jerry Haines, Columbus, OH WD
WD Ron Miller, Willoughby, OH WD
DNF Jeff Leonard, Fairlawn, OH 77 DNF
NS Ken Lurie, Shaker Heights, OH NS
SUPER SENIOR DIVISION AGE 65+
1 Michael Kennedy, Holland, OH 75 – 73 = 148 $480.00
T2 Terry Tyson, Perrysburg, OH 76 – 74 = 150 $155.00
T2 Miles Cumberland, Dublin, OH 75 – 75 = 150 $155.00
T2 Jim Miller, Dublin, OH 72 – 78 = 150 $155.00
T2 John Hills, Sylvania, OH 74 – 76 = 150 $155.00
6 Marc Fried, Solon, OH 76 – 75 = 151 $50.00
T7 Mike Brady, Avon Lake, OH 78 – 74 = 152
T7 Fred Miller, Aurora, OH 76 – 76 = 152
T7 Art Nash, Lebanon, OH 75 – 77 = 152
10 Doug Gage, Dayton, OH 79 – 75 = 154
11 Jeff Sparks, Cincinnati, OH 73 – 83 = 156
T12 Gordon Willins, West Chester, OH 79 – 78 = 157
T12 Skip Snow, Dayton, OH 77 – 80 = 157
14 Don Amon, Maumee, OH 75 – 84 = 159
T15 Dewayne Wendt, Findlay, OH 78 – 83 = 161
T15 Matt McGraw, Lima, OH 76 – 85 = 161
17 Tom Zulick, Maumee, OH 86 – 80 = 166
18 Keith Pluto, Parma, OH 84 – 83 = 167
T19 Pat Sheffer, Columbus, OH 84 – 84 = 168
T19 Dave Royer, Dublin, OH 85 – 83 = 168
WD Mark Williamson, Dublin, OH 76 WD
WD Randy Reifers, Milford, OH 76 WD
WD Ken Sweeney, Lima, OH 86 WD
WD Rick Merrow, Akron, OH 86 WD