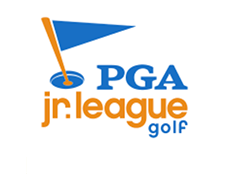 Some of Northeast Ohio's youngest and brightest stars were on display Sunday at Eagle Creek Golf Club. It is guaranteed you will be reading their names in the future, once they enter high school and beyond.
A team representing Akron comprised of Captain, Joe Vojtko, PGA captured the Northern Ohio PGA Junior League Section Championship at Eagle Creek for the first time. The 8-player team, comprised of boys and girls from Northern Ohio, defeated Toledo 1 in the match-play finals by a score of 8 to 4. As a result, the team qualifies for the sub-regional, which will be held at Westfield Country Club, in Westfield Center, OH., September 3-5. If Akron 2 makes it through the Regionals at Westfield, they will punch a ticket to the national finals at Gray Hawk Country Club, in Scottsdale, Ariz., October 7-10.
The PGA Junior League team event is for players 13-and-under, and the Section Qualifier was played over two days by a field of 150 players in a two-player scramble. On Saturday, four teams qualified to advance to Sunday's semifinal and finals, which were conducted in match-play format.
Akron #2, captained by Vojtko and coached by Larry Manski, defeated Mallard Creek, captained by Jim Wise, PGA and coached by Chris Reed in the semifinals. Meanwhile Toledo 1, captained by Doug Spencer, defeated Akron 1, captained by Jim Beers.
James Morgan (Fox Den GC), Samantha Morgan (Fox Den GC), Nick Pollak (Fox Den Golf Course), Sarah Vojtko (Fox Den GC), Olivia Berlingieri (Fox Den GC), Ryan Czenszak (Fox Den GC), Burk Hughes (Turkeyfoot Lakes GC) and Matt Czenszak (Fox Den GC) were the players that made up the victorious Akron #2 team.
In the finals against Toledo #1, captained by Doug Spencer, PGA, the Akron #2 team won by a score of 8 to 4.

FINAL RESULTS: Northern Ohio PGA
2021 PGA Junior League Section Qualifying
Eagle Creek Golf Club, Norwalk, Ohio
Sat, Aug 14 – Sun, Aug 15, 2021

FINALS:
CHAMPIONS: Akron #2 – 8 points
Runner-Up: Toledo #2 – 4 points
Toledo #1 vs Akron #2
Charlie Swigart + Walker Peterson (1 Point) vs James Morgan + Samantha Morgan (2 Points)
Evan Maki + Jess Saylor (.5 Points) vs Nick Pollak + Sarah Vojtko (2.5 Points)
Sophia Stanton + Macy Valentine (2.5 Points) vs Burk Hughes + (.5 Points)
Jake Tuori + Chase Little (0 Points) vs Olivia Berlingieri + Ryan Czenszak (3 Points)

SEMI-FINALS:
Match 1: Akron #1 – 3.5 points vs Toledo #1 – 8.5 points
Ray Koeberle + Lucas Cutlip (.5 Points) vs Charlie Swigart + Walker Peterson (2.5 Point)
Sarah Riley + Elli Gonzalez-Ribble (0 Points) vs Jess Saylor + Evan Maki (3 Points)
Anthony Gambone + Matthew Stangel (2.5 Points) vs Sophia Stanton + Macy Valentine (.5 Points)
Ryenne Harpley + Kate Banning (.5 Points) vs Jake Tuori + Chase Little (.5 Points)
Match 2: Mallard Creek – 5 points vs Akron 2 – 7 points
Ethan Cooper + Peyton Wolf (2 Points) vs James Morgan + Samantha Morgan (1 Point)
Fitch Farina + Nate Hazard (.5 Points) vs Nick Pollak + Sarah Vojtko (2.5 Points)
John Kacska + Cole Odon (1.5 Points) vs Burk Hughes + Matthew Czenszak (1.5 Points)
Elizabeth Coleman + Kyle Malicki (1 Points) vs Olivia Berlingieri + Ryan Czenszak (2 Points)
PLAYER ROSTERS:
Akron #2 – Joe Vojtko, PGA
James Morgan(Fox Den Golf Course)
Samantha Morgan (Fox Den Golf Course)
Nick Pollak (Fox Den Golf Course)
Sarah Vojtko (Fox Den Golf Course)
Olivia Berlingieri (Fox Den Golf Course)
Ryan Czenszak (Fox Den Golf Course)
Burk Hughes (Turkeyfoot Lakes)
Matt Czenszak (Fox Den Golf Course)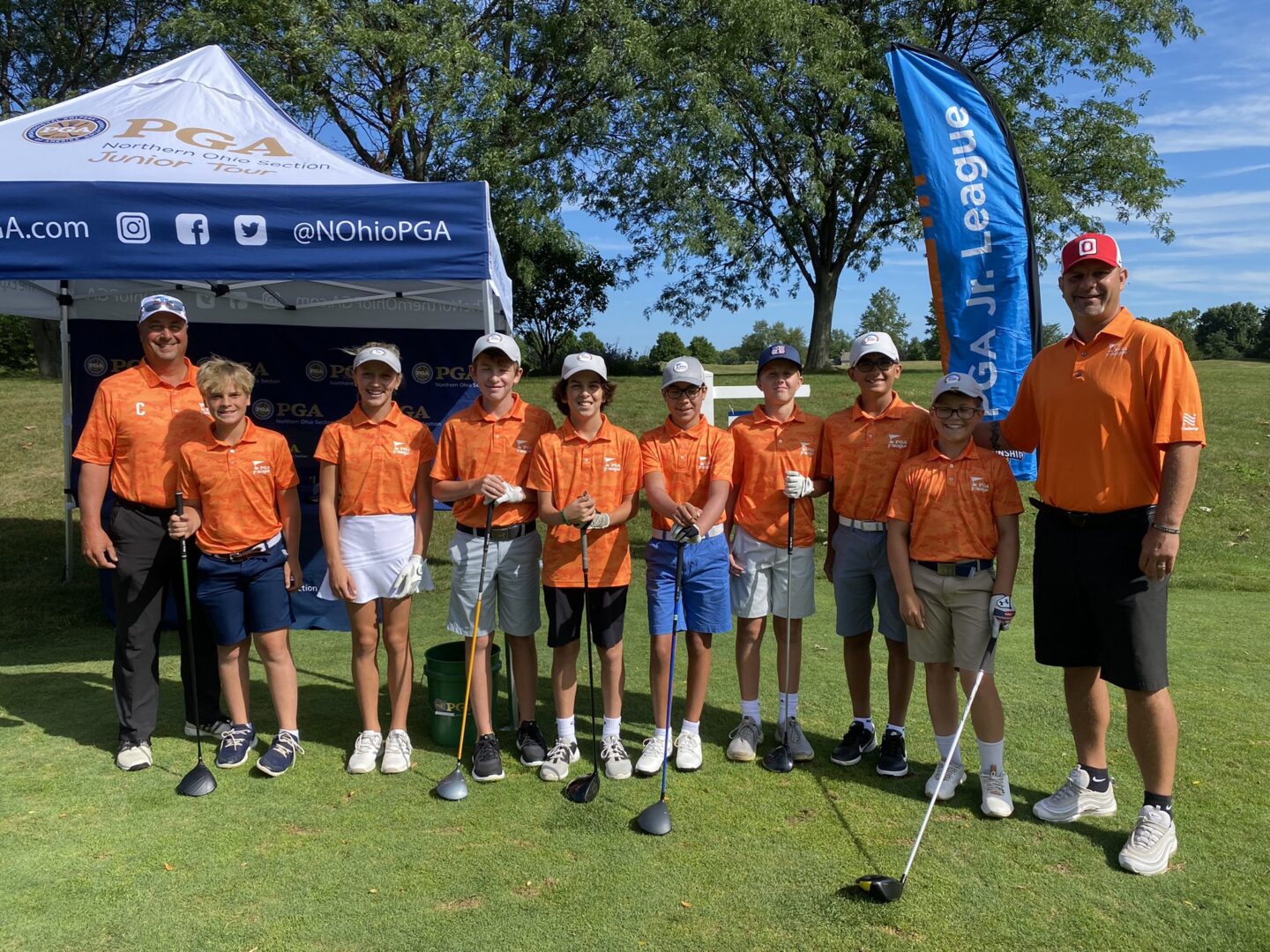 Mallard Creek – Jim Wise, PGA
Ethan Cooper (Mallard Creek)
Peyton Wolf (Mallard Creek) –
Fitch Farina (Mallard Creek)
Nate Hazard (Mallard Creek)
Cole Odon (Mallard Creek)
John Kaczka (Mallard Creek)
Elizabeth Coleman (Mallard Creek)
Kyle Malicki (Mallard Creek)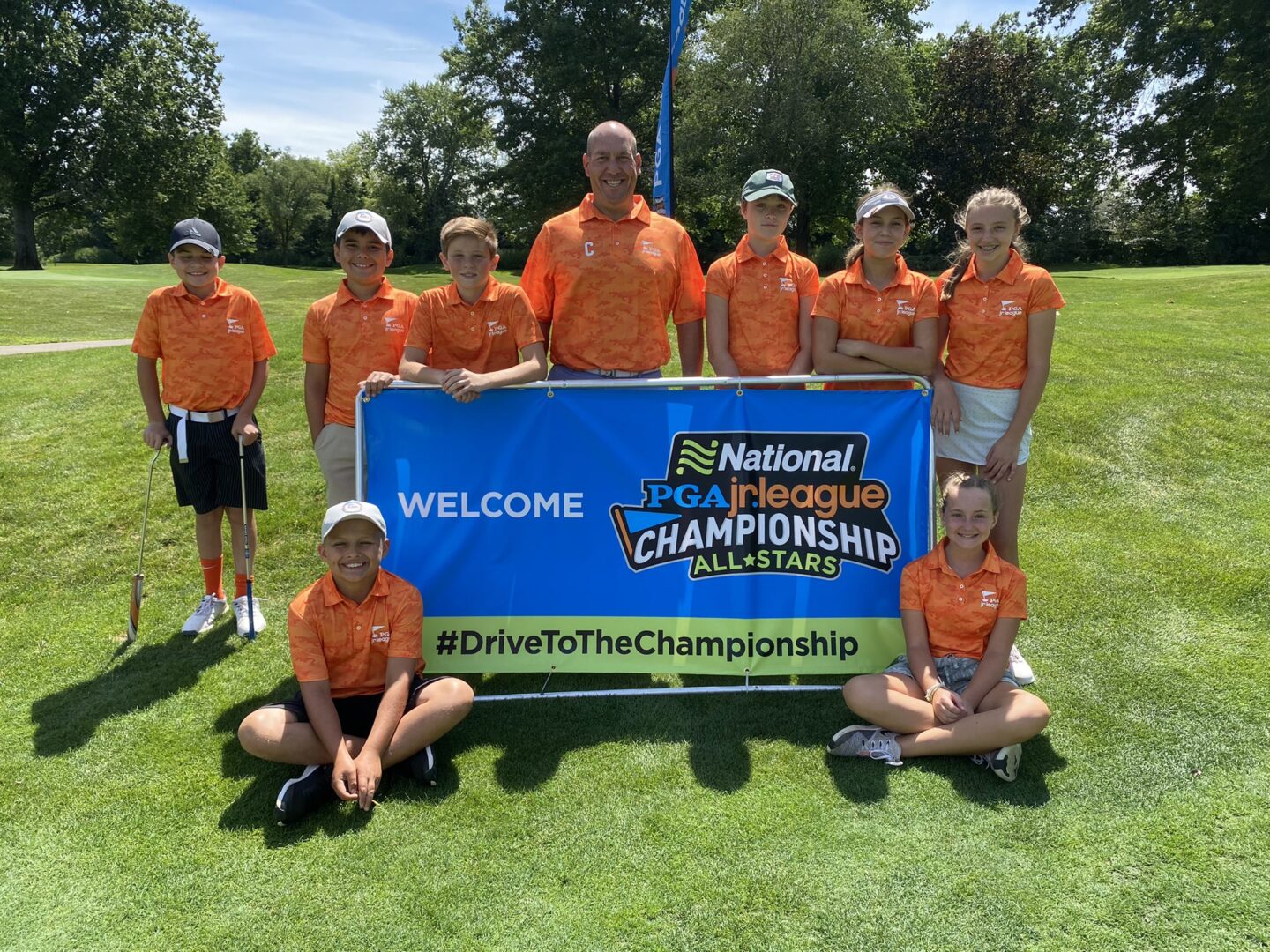 Akron #1 – Jim Beers, PGA
Ellie Gonzalez-Ribble (First Tee of Akron)
Sarah Riley (Fairlawn Country Club)
Ray Koeberle (First Tee of Akron)
Lucas Cutlip (Silver Lake)
Ryenne Harpley (Portage Country Club)
Kate Banning (Portage Country Club)
Anthony Gambone (Team Reilly)
Matthew Stangel (Fairlawn Country Club)
Toledo #1 – Doug Spencer, PGA
Charlie Swigart (Inverness Club)
Walker Peterson (Inverness Club)
Evan Maki (Highland Meadows Golf Club)
Jess Saylor (Highland Meadows Golf Club)
Sophia Stanton (Stone Oak Country Club)
Macy Valentine (Inverness Club)
Jake Tuori (Sylvania Country Club)
Chase Little (Inverness Club)