PROMOTE YOUR GOLF COURSE, DRIVING RANGE, GOLF RETAIL STORE, INDOOR GOLF FACILITY or CLUB FITTING CENTER
Golf facility owners and managers want to attract core golfers and casual players throughout the season. Northern Ohio Golf targets these golfers under its Golf Facility Member Program! Tell your facility's story or promote an event to 200,000+ golfers all across the Northern Ohio region.
2023 GOLF FACILITY MEMBER PROGRAM: $195 / year
There are three (3) ways to pay the annual Facility Membership fee:
☆ PAY WITH VENMO or STRIKE:
Use Venmo or Strike (get Strike here) to pay the annual membership fee. In the Notes field, please write that the payment is for "2023 Facility Membership".
☆ GET AN INVOICE EMAILED TO YOU:
Need to create a purchase order? Want to mail us a check? Prefer to add some upgrades? Just send us an email and we'll reply with the exact invoice you need. We can also email a Paypal invoice if you prefer.
☆ PAY WITH A CREDIT CARD >
BENEFITS INCLUDED WITH ANNUAL MEMBERSHIP:
– one (1) FEATURED ADVERTORIAL*, which is any golf story idea related to your facility — including features on the golf pro, the course owner, the facility itself, etc. We take the idea and write the story, add photos you provide, and post it to the site on the date you specify. This story is initially featured at the top of the home page, and it is promoted through our social media accounts plus submitted to search.
– one (1) EVENT PROMOTION* package for an event that you run at your course or facility. This includes: a listing on the Tournament Calendar by event name with course/sponsors logos; an editorial Call-for-Entries story 2-3 weeks in advance; an advanced mention in our weekly Email Newsletter; and the posting of final results, photos, a game story, and sponsor names/logos that you supply by email after the event.
MIX & MATCH*: get two Feature Advertorial posts or two Event Promotion listings instead of one of each. Your choice!
– one (1) Facility Logo on the Homepage of NorthernOhio.Golf linked to your website;
– one (1) Facility Logo on the Course Directory index page;
– one (1) Facility Name in the Email Newsletter sent weekly during the season, monthly in the off-season;
– a content buildout of your Directory page on our website using photos and information you supply;
– unlimited Charity Calendar Listings for charity events hosted at your facility;
– unlimited listings on the Golf Jobs Board to recruit employees for your facility;
– marketing designation as a Golf Facility Course Member with rights to use that designation and logo in your marketing materials;
– a package of Northern Ohio Golf posters and door stickers to use at your facility to cross-promote our relationship (or even some custom signage — let's discuss options!);
– recognition in all group marketing initiatives undertaken by Northern Ohio Golf, like consumer golf shows, PR campaigns, media opportunities, golf social events, etc.
Upgrades and Add-Ons:

– PROMOTIONS AND RESULTS FOR A WEEKLY LEAGUE – ADD $300 : Run a season-long weekday golf league? A weekly skins game? Post your entire series to the Tournament Calendar and have the results published on the website every week! We'll add your recurring series to the Tournament Calendar with entry/registration information on each event details page. Then after play each week, email over that week's scores, standings, even notes and a photo if you wish. We'll post those results to the website and link them all together through your own Category page accessible via site navigation. It's a simple, affordable way to gain huge awareness for a weekly golf series. Weekly Series example >

– MULTIPLE MEMBER FACILITIES – ADD $100 EA : An owner or manager of multiple golf course properties can add 3 or more facilities for an additional $100 per course per calendar year after the initial two Course Memberships.

– ADDITIONAL PROMOTIONS OF SELF-RUN TOURNAMENTS – ADD $75 EA : Fully promote one additional competitive tournament that you run at your course. Save $20 off the regular rate! Provides an existing Course Member with one full "Calendar Listing + Call-for-Entries Story + Email Newsletter Promotion + Complete Results Post" package.

– NOHIO.GOLF TOURNAMENT SERIES EVENT CONDUCTED AT YOUR COURSE: this upgrade guarantees that Northern Ohio Golf will conduct one tournament at your facility as a part of its NOHIO.GOLF Tournament Series. These events, held only at Course Member facilities, are a golf + cart fees revenue generator: each event typically attracts 40-100+ players. Players love our competitive tournament formats, our variable tees by age rules, our fair payouts, and the game stories and photos posted after each event!
There are two options available for this upgrade: Shared Operations or Full Operations:
– Shared Operations – Add $150: this option means you block off tee times, handle all player check-in/fee collection on event day, get players properly started off the first tee, then collect and post scores as all players finish to a large scoreboard that you set up. For our responsibilities, we take on all the promotional and press requirements both in advance and on-site: all of the pre-event promotions, accepting player entries online/phone/text, setting and publishing the starting times, providing the rules sheets for you to distribute, determining the payouts after play, taking photos and writing up the results.
– Full Operations – Add $300: this option means you block of the tee times and we do everything else!
Either option guarantees a NOHIO.GOLF Series Tournament will be conducted at your golf course, fully-promoted before and editorialized after. But please note: because of the nature of competitive tournament golf, we reserve the right to determine whether or not an event will be well received at a particular venue on a particular date before agreeing to proceed.
(Why do we charge extra to guarantee an event? Because of all of the work required to "run" vs. "promote" a tournament.)

– GOLF FACILITY EDITORIAL REVIEW – ADD $150 : in place of the standard Advertorial Feature story included with membership, we produce a full-length golf course or facility review story and make it the feature story for multiple days on the website! Our team comes out and plays your course, writes the review, takes photos. Then we post this story and add your course logo and link everything back to your course website. Course review example >

– ON-SITE EDITORIAL TOURNAMENT COVERAGE – ADD $195: A Course Member can hire Northern Ohio Golf to come on-site to an event you run to create complete editorial tournament coverage, including photos and a complete game story. We include sponsor names and logos within this content. Add $25 if full field scores must be compiled by us instead of emailed ready-to-post.

TERM: Golf Facility Member packages run annually starting March 1st, with the prime traffic numbers matching the golf season (Apr 1 through Oct 1). Pro-rated fees are available on July 1st (30% off) and Oct 1st (60% off).
GET AN UPGRADE INVOICE EMAILED TO YOU
Plan to add some upgrades for a custom package? Need to create a purchase order in-house? Want to mail us a check? Just send us an email and we'll reply with the exact invoice you need!
INTERESTED IN A FULLY-CUSTOM PROGRAM?
Let us create a package based exactly on the level of promotion and editorial you wish to receive! Contact information below…
HAVE QUESTIONS? READY TO BEGIN?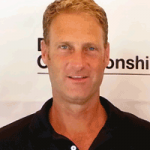 To discuss golf facility promotions:
Allen Freeman
golf@northernohio.golf
216-577-8756