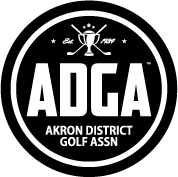 Yes, there is one site still "to be determined".
But the winter seem just a little bit shorter now that the Akron District Golf Association has unveiled a framework for its 2017 tournament season.
One new course enters the rotation, and a couple of long-time sites will host event formats different from the past.
The start and end of the 2017 ADGA season remains the same as it has for awhile: Turkeyfoot Golf Links will host the early-May Parke H. Thornton 2-Man Better Ball, and the Golfer of the Year Tournament heads back to Shady Hollow Country Club for the fourth straight season in September.
But after that, change is afoot.
The 4-Man Scramble moves to Chippewa Golf Club in Doylestown for late-May 2017, with A-C Plastering acting as sponsor.
Then June's 36-hole Stroke Play follows, with the Round 1 site still TBD for Saturday. Sunday's second round will be played at Barberton Brookside Country Club.
The Lazor 2-Man Better Ball in early July travels to Ellsworth Meadows Golf Course in Hudson, a brand new site for the event that could lead to some barn-burning scores.
That's followed in late July by the Bud Light 3-Man Shamble at Seven Hills Country Club in Hartville, which should test the field under its 'finish the hole on your own' team format.
And now that Oak Knolls has turned agricultural, the Pindy Wagner 2-Man Scramble will be hosted at Fox Den Golf Course in Stow in August.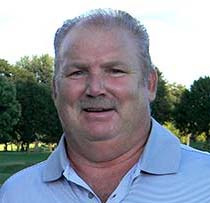 Check out the Tournament Calendar and the ADGA homepage to see how the entire ADGA season looks so far.
Then watch Northeast Ohio Golf for further details on the TBD Stroke Play site, and eventually the Season Preview from ADGA Director Tim Davis in April…