On Monday, June 6th, the 36 holes of U.S. Open Final Qualifying will be played in eight locations across the USA and one in Canada to determine the final field at the U.S. Open at The Country Club in Brookline, MA on June 16-19. (Two Sectionals have already completed play, one in Japan and one in Texas.)
Listed below are this Monday's qualifying sites and starting times for the players who advanced from the two USGA Local Qualifying Tournaments run by the Northern Ohio Golf Association, plus some other players of local interest.
On Monday, click the link from the Sectional name to watch live scoring for that event!


Kinsale Golf & Fitness Club
7:00 10 Blake Sattler, New Philadelphia, OH
7:20 AM 10 Jake Daly, Cincinnati, OH
8:00 1 Bob Sowards, Dublin, OH
8:20 AM 10 Dylan Van Fossen, Norwich, OH
Wedgewood Golf & Country Club
7:00 10 Justin Lower, Canal Fulton, OH
7:00 1 Wyatt Worthington II, Reynoldsburg, OH
7:10 10 Chase Wilson, Granville, OH


Springfield Country Club, Springfield OH
7:10 AM 1 Ben Silverman, (a) Toledo, OH
7:15 AM 10 Connor Malicki, (a) Avon, OH
7:30 1 Maxwell Moldovan, (a) Green, OH
8:00 1 Mike Auterson, Milford, OH
Woodmont Country Club, Rockville MD
8:05 AM 1 Jake McBride, Hartville OH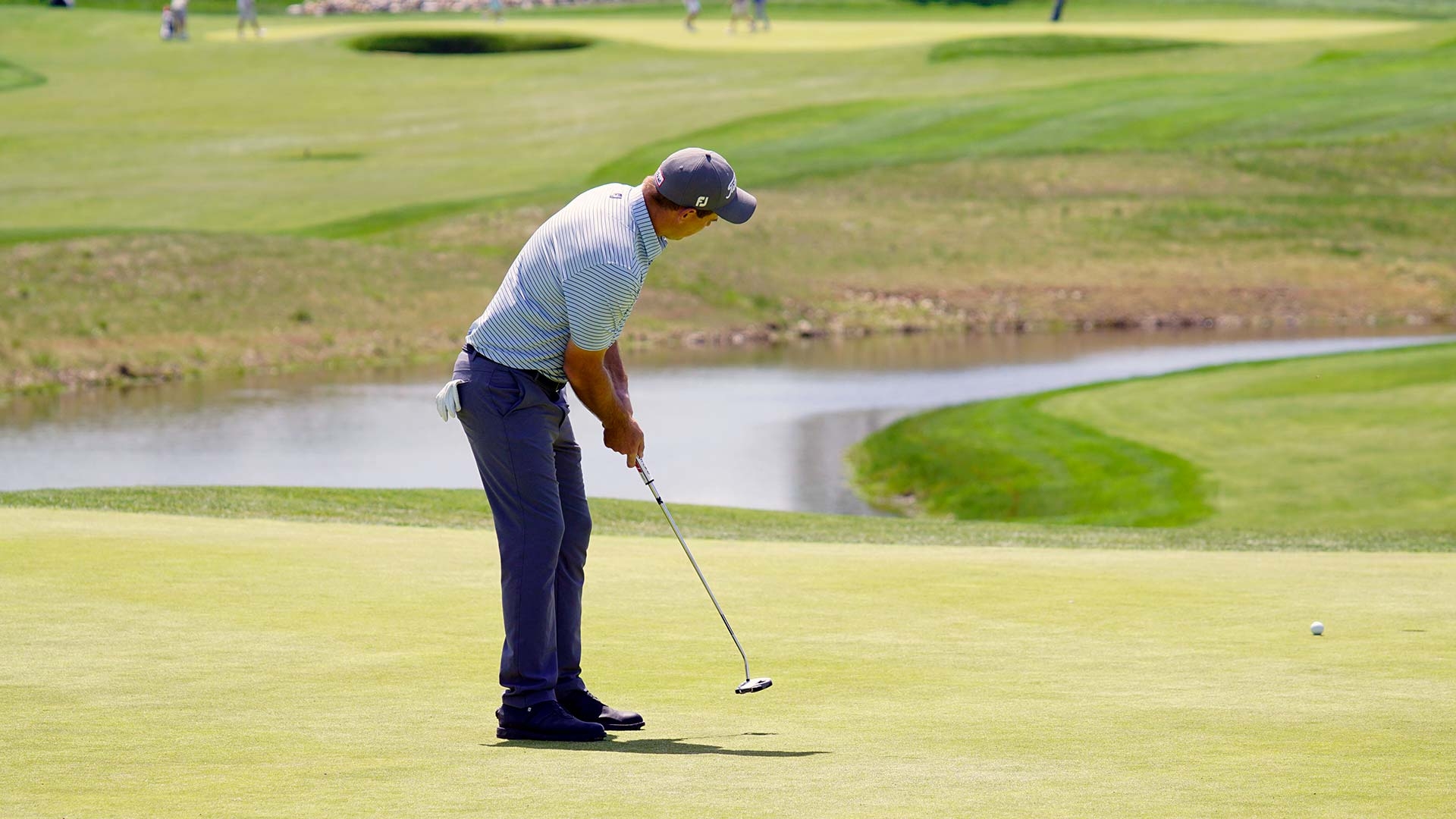 Rattlesnake Point GC Copperhead, Milton, Ontario Canada
7:30 AM 1 Ryan Armour, Silver Lake, OH
8:58 AM 1 Jake Scott, Strongsville OH

Good luck to all of Monday's competitors!