Sagamore Hills' Jimmy Wild secured enough points with a season-ending team victory at the Bill Barbour Cup to earn the 2021 Cleveland Metroparks Golf Player of the Year honors.
Wild earned points in four events, including wins at the Seneca Course Championship and at the Barbour Cup with Steve Blackburn Jr., plus a runner-up finish at the Greater Cleveland Amateur Championship. With 121 points, Wild edged Niko Anagnost of Willoughby, who had five top-ten CMG finishes to earn 113 points.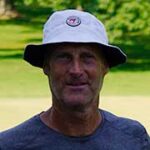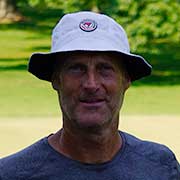 Allen Freeman won the Senior Player of the Year award for the third time. Freeman earned points in four events, including a win at the Sleepy Hollow Junior/Senior with Ty Kovach.
The top ten players in the Regular Division and top three in the Senior Division each earned a part of the bonus pool payout from this year's CMG Player of the Year Series. Payouts are in general Cleveland Metroparks gift cards that can be used for most anything in the Park.
Thanks to all of the players who participated in the Cleveland Metroparks Golf Tournament Series in 2021! The Series saw an increase in play of 20% in the number of entries received this year, so the 2022 season looks promising…
FINAL STANDINGS: 2021 CLEVELAND METROPARKS GOLF PLAYER OF THE YEAR
1 Jimmy Wild 121 $300
2 Niko Anagnost 113 $200
T3 Jack Garswood 89 $135
T3 Adam Frey 89 $135
5 Chris Okeson 80 $100
6 Colin Burns 79 $80
7 AJ Borisa 74 $70
8 Steve Blackburn Jr 71 $60
9 Allen Freeman 70 $50
10 Wyatt Suntala 63 $40
T11 Anthony Briggs 61
T11 Daniel Metzendorf 61
13 Matt Paterini 59
14 Ryan Stefanski 53
15 David Snacki 52
16 Tim Cebula 51
T17 Vaughn Snyder 50
T17 David Sotka 50
19 Doug Barber 41
20 Jonathan Riemer 39
FINAL STANDINGS: 2021 CLEVELAND METROPARKS GOLF SENIOR PLAYER OF THE YEAR
1 Allen Freeman 70 $200
2 Monty Guest 40 $120
T3 John Iosue 36 $75
T3 Howard Clendenin 36
5 David Trier 31
T6 Rob Schustrich 30
T6 Larry Lahnan 30
T8 Brian Juguilon 26
T8 John Svadba 26
T10 Mike Beres 24
T10 Mike Simpson 24