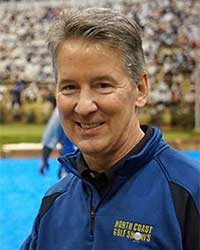 North Coast Golf Shows has canceled the 2021 Cleveland Golf Show and all of the other shows that it manages, according to a press release sent today from company president Joe Stegh.
The 2021 Cleveland event was scheduled to be held on February 19-21.
The company also canceled its 2021 shows in Columbus, Washington D.C., Philadelphia, Pittsburgh and New Jersey.
After the September closing of the IX Center, Stegh had been reviewing other hall options, including the downtown Cleveland Convention Center. But today's announcement ended all planning.
Unfortunately, the very recent spikes in Covid-19 activity has caused government and venue regulations to change. Agreements we had in place for show capacity will no longer be honored. Since we cannot provide a quality show with the new limitations, we have been forced to cancel our entire 2021 show schedule.

We regret having to take this action. We must follow the rules that have been put in place by the various state and local governments. We simply cannot operate a show which is not safe for our exhibitors, attendees, or staff, nor will we operate a show that does not provide the quality and value that our customers expect and deserve.

Our livelihoods, like those of our exhibitors, depend on the shows. This situation has been challenging for our entire staff as they have been dealt with furloughs and layoffs. We will be back with our shows in 2022 and they will be stronger than ever!

We appreciate your patience and understanding as we all endure this unprecedented situation. Please stay safe and healthy.