No one playing in the Cleveland Metroparks Golf final event of the year was within 20 points of Steve Blackburn Jr., so his T4 finish at the Bill Barbour Cup with partner Jimmy Wild was just a cherry on top of the sundae.
Blackburn continues an impressive record of consistency, as he has now won CMG Player of the Year or been runner-up for each of the last six years.
A couple of players jumped into the top ten with their play in the Barbour Cup: Ryan Stefanski moved from 15th to 8th; and Eric Wonkovich moved up from 17th to 10th.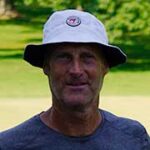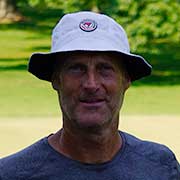 In the Senior Division, it was much the same as Allen Freeman's first place tie with partner Justin Trzebuckowski at the Barbour Cup stretched his insurmountable lead to 41 points over Robert Schustrich and Monty Guest.
Each of the final top ten regular division players and top three senior players earned a coveted "regular" gift card that can be used for anything in the Cleveland Metroparks. Players should contact John Fiander with instructions on which CMG course you'd like to pick up your gift card.
Thank you to all of the players who competed in our events this year! A total of 84 players finished in the top ten in one of our events to earn POY points this year.
FINAL: 2020 CLEVELAND METROPARKS GOLF PLAYER OF THE YEAR
1 Steve Blackburn Jr 111 $225
2 Colin Burns 94 $175
3 Chris Okeson 81 $125
4 Jonathon Riemer 77 $100
5 Dean Austalosh 75 $80
6 Jimmy Wild 73 $70
7 Anthony Briggs 71 $60
8 Ryan Stefanski 68 $50
9 Adam Frey 64 $40
10 Eric Wonkovich 59 $30
T11 Xander Moran 58
T11 Jared Wilson 58
T13 Joe Blackburn 57
T13 Bryan Kordupel 57
T13 Brian Smith 57
T16 Vaughn Snyder 50
T16 Mike Witmer 50
T16 Allen Freeman 50
19 Kent Monas 44
20 Kyle Jacob 41
21 Jeffrey Blechschmidt 37
T22 Brett Kaufman 36
T22 David Sotka 36
24 Alex Kocin 35
25 Austin Jenkins 33
T26 Ty Kovach 31
T26 Phillip Bojc 31
T26 Niko Anagnost 31
29 Matt Cuba 29
30 Doug Barber 27
CMG SENIOR PLAYER OF THE YEAR
1 Allen Freeman 90 $180
T2 Rob Schustrich 49 $85
T2 Monty Guest 49 $85
4 Scott Saari 36
5 Ty Kovach 31
6 Cary Slabaugh 28
7 Steve Blackburn Sr. 25
8 Howard Clendenin 20
T9 Jeff Dean 18
T9 Dave Peck 18