Back in early November, Northeast Ohio Golf told its readers about the 2019 Fairways Golf Membership, a way to get unlimited golf next season at four Cleveland-west courses for just $250 bucks.
Many took advantage of the opportunity to play Mallard Creek Golf Club in Columbia Station, Pine Brook Golf Club in Grafton, Dragon Ranch Golf Club in Elyria, and Briarwood Golf Club in Broadview Heights.
So much so that the memberships are nearly sold out!
But to sell off the last few remaining golf memberships and to give every player the chance to ride a cart while they hit it around next year, FGM has created a special package offer for its 2019 Cart Cards.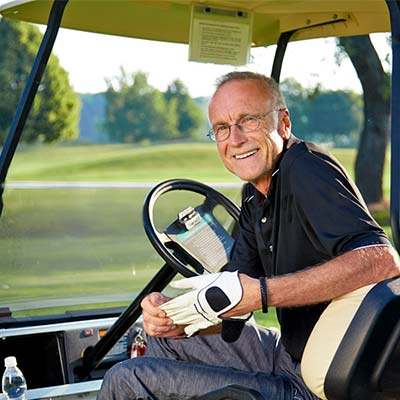 Cart Cards are pre-paid punch cards good for ten (10) rounds of cart use for either 9-holes or 18-holes each. These cards provide a discount of more than 25% vs pay-as-you-ride cart fees: $100 for ten 18-hole cart rides; $50 for ten 9-hole cart rides.
Cart Cards can be used anytime for any round — even for non-member play — at any of the four FGM courses, and the cards never expire.
A Fairways Golf Membership covers the cost of the golf exclusively, and a cart fee is required. So if you want to ride a cart while you play and save even more, a Cart Card is the ideal way to save even more money.
There are even a fewer number of cards offered for sale than the limited number of yearly memberships — so act fast if you want a 2019 Cart Card.
A SPECIAL HOLIDAY OFFER FOR NEOHGOLF.COM READERS: 2019 FGM MEMBERSHIP + 3 CART CARDS!
FGM is serious about selling out its remaining 2019 Memberships and Cart Cards. They want the program sold out well before Christmas. So they have created a special package deal for Northeast Ohio Golf readers, good only until Christmas Day:
That's a golf+cart price savings of over $170, and a savings on the standard FGM member price of over $50 bucks!
Purchasing a 2019 Fairways Golf Membership + 3 18-Hole Cart Cards brings the cost of each riding round down to just $16.67 per — that's less than a buck-a-hole with a cart!
Plus, any player who takes advantage of this special offer while it lasts will also have a chance to purchase additional Cart Cards during the year, get member pricing for unlimited range passes (coming soon!), plus receive other member benefits like a USGA GHIN discount, clinic and junior golf discounts, club repair discounts and member-only events.
If you want 9-hole rounds or don't want to buy three of them at once, you can always get those versions of the Cart Card here >