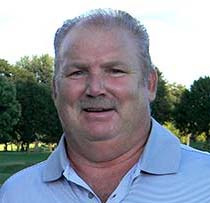 The Akron District Golf Association is entering its 85th year! The ADGA has made some changes to it schedule over the last few years in an effort to improve. This year is no different. In 2019, we will focus on courses and formats that typically generate the most player interest.
The ADGA will start its season with the traditional opener at Turkeyfoot Lake Golf Links for the Parke H. Thornton 2-Man Better Ball on Saturday, May 4. Play will be conducted in two divisions: a Championship Division for players under age 50; and a Senior Division for players age 50+. This first event is coming up soon, so get your entries in today.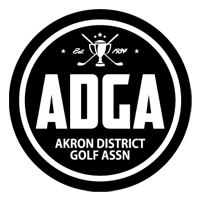 Our biggest change will come in the season's second event, the ADGA 4-Man Scramble at Seven Hills Golf Club in Hartville. The 4-Man Scramble will be the only event played in one division using different tees by player age. Players under age 50 will play the back tees, players ages 50 to 64 will play the next set forward, and players age 65+ will play one up from that. Teams can mix together players of different ages, so start strategizing.
Shady Hollow Country Club in Massillon (pictured above) will host the third event on the 2019 schedule, the ADGA 2-Man Jumble on Saturday, June 22. We appreciate such a quality club offering to host an event on a prime Saturday in the heart of the golf season, and we expect a huge field as a result. Again, play in Championship and Senior Divisions.
The final regular season event will be the ADGA 3-Man Shamble at Chippewa Golf Club in Doylestown on Saturday, July 20th. This fun format is perfect for Chippewa, and will also be played in two divisions.
The ADGA will close out its season with its annual Golfer of the Year Tournament, the date and site of which will be announced soon.
To streamline the membership and entry fee process, the first ADGA tournament a player enters will include a $25 membership fee to total $130 for that first event. Each entry fee after that will be $105 all-in: green fees + cart plus all of the optional tournament pots and skins. This process will make the administration easier on my assistant Kristin, who returns to help us for another year (thanks!).
Follow all of the events of the ADGA right here on Northeast Ohio Golf.
I look forward to seeing all the ADGA players at Turkeyfoot on Saturday, May 4th!