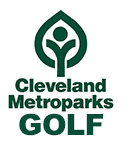 Brian Polick extended his lead in the Cleveland Metroparks Golf Player of the Year race with a T1 at the Big Met 2-Player Scramble/BB with his partner Jack Garswood.
Polick's 71 points through the first three events is the most since the Player of the Year standings were started in 2012.
Jason Jendre remained in second place with 58 points after finishing tied for fourth at Big Met with his partner Andrew Jendre.
Garswood moved up three spots and now sits in third place with 41 points.
The Senior Division is lead by Allen Freeman with 33 points, closely followed by Andrew Jendre with 30.
2017 CMG PLAYER OF THE YEAR STANDINGS THROUGH BIG MET
1 Brian Polick 71
2 Jason Jendre 58
3 Jack Garswood 41
4 Matt Paterini 36
5 Allen Freeman 33
6 Andrew Jendre 30
T7 Scott Saari 28
T7 Taylor Rising 28
9 Dave Stover 24
T10 Dan Predovic 20
T10 Joe Blackburn 20
T12 Paul LaGrotteria 18
T12 Ty Kovach 18
T12 David Trier 18
T12 Dean Cutlip 18
16 Paul Prince 16
T17 Tom Laubacher 15
T17 Larry Lahnan 15
T17 Fred Miller 15
T20 Robert Schustrich 13
T20 Chris Okeson 13
T20 David Sotka 13
T20 Niko Anagnost 13
T24 Tim Boardman 12
T24 Greg Sowa 12
T25 John Prince 6
T25 Mike Cawley 6
T25 Kevin Burns 6
T25 Ryan Augustitus 6
T25 Jeff Deal 6
T25 Ben Stover 6
SENIOR DIVISION CMG POY STANDINGS
1 Allen Freeman 33
2 Andrew Jendre 30
3 Scott Saari 28
4 David Stover 24
T5 Paul LaGrotteria 18
T5 David Trier 18
T5 Dean Cutlip 18
T8 Tom Laubacher 15
T8 Larry Lahnan 15
T8 Fred Miller 15